Could YOU be RSD's new Treasurer?
If you have a background in finance and/or accountancy and would like to join our Board of Trustees please click here!
Latest News and Events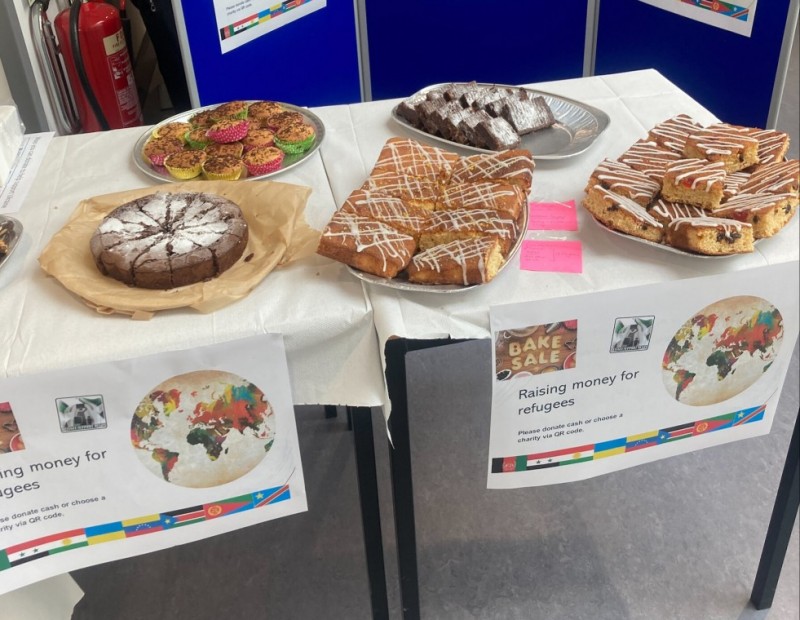 01 Apr 2022
Thank you, fundraisers!
A huge thanks from all at RSD to all who are currently raising funds to make Devon a welcoming place for refugees...
Whether it is making (or eating?) cake, running a marathon, offering a beautiful pot in a prize draw, or holding a raffle, we want to say a huge THANK YOU to everyone who is raising funds for RSD.
It feels like lots of people and groups are going the extra mile at the moment for refugees in Devon. Richard Toye is doing exactly that by running the Zurich marathon for us on 10 April. You can support him and his tired legs here. So far he's raised a fantastic £1057!
A huge shout out to the Exeter University History Department as a whole, too. They raised £221 by baking, selling and eating cake. They're also planning an end of year social raffle
While we're letting the Exeter Univeristy History Department eat cake, let's not forget the ESOL learners at Exeter College who organised a cake sale last week for RSD, raising a total of £168.
RAMP is Roop & Al Make Pots.They have been working together making Earthenware and Porcelain Studio Ceramics for over 20 years. So they put their talents to use by offering a tall Yellow Bulb vase to be won in a prize draw to raise funds for RSD. They pulled in a staggering £345.
And with a completely different kind of art, don't forget Shared Poems For Refuge, a poetry reading benefit concert in aid of RSD which is taking place on Sunday.
RSD wants to say a big thank you to all who are raising funds in this way - you're making a massive difference.
Jennifer Longford, Chair of Trustees, said:
"Members of the public have been extremely generous in their support for RSD and this enables us to continue to support refugees at difficult and challenging times in their lives."
If you have a fundraising idea - no matter how crazy - to support refugees in Devon, please get in touch!