Could YOU be RSD's new Treasurer?
If you have a background in finance and/or accountancy and would like to join our Board of Trustees please click here!
Latest News and Events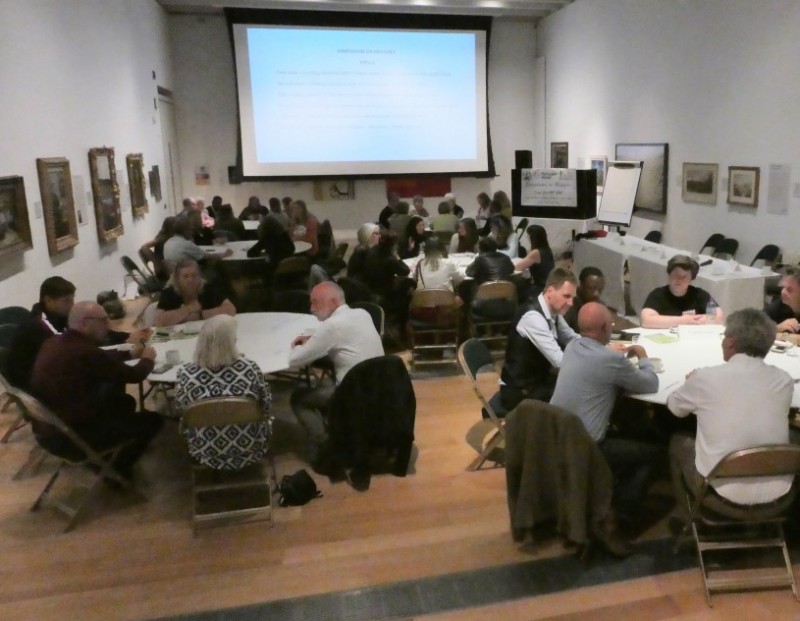 29 Jun 2022
Symposium on Refugees event
Calls for active collaboration between groups helping refugees in the South West - as well as better access to vital information and training - were among the key results from a conference in Exeter on Friday, June 24th.
Thirty-five organisations, ranging from local and county councillors to charities large and small were represented at the Symposium on Refugees sponsored by Refugee Support Devon and Exeter City of Sanctuary.
Individual experts on critical aspects of concern such as new laws governing asylum in the UK, access to education, and mental health support were also on hand to offer advice.
Recent arrivals of many Ukrainian families in the South West added a topical element, with debate on how to help those whose current arrangements might run into difficulties. Two people who have recently arrived from Ukraine attended the meeting.
The twin themes of working together and getting more information and training on developments affecting refugees ran through all the sessions of the conference, held at the Royal Albert Memorial Museum and the Exeter Phoenix. Further work on meeting these needs is planned for coming months.
Refugee Support Devon's Manager, Rupert Blomfield, said: "The people of Devon have responded with great enthusiasm to the need to support newly arriving refugees in our County, by forming themselves into community support groups at village, town and district levels. The symposium held on the 24th June, sponsored by Refugee Support Devon and Exeter City of Sanctuary, was a way of coordinating the efforts and sharing information and good practice of these new groups with those of the established refugee support organisations and statutory services. The good will and hard work of all of those across the County will greatly benefit from the cooperation, coordination and information sharing that was established at the symposium."
"It's encouraging to see that there's a strong desire to support refugees and asylum seekers on the part of many individuals and groups in Devon," Refugee Support Devon's Chair Jenny Longford commented. "We aim to keep up the momentum of finding ways to work together to enable refugees to rebuild their lives here in the South West."
If you would like to be kept informed of developments on this initiative, please contact RSD volunteer Jeremy Toye at
jemtoye@gmail.com
.
There was also wonderful music! Ali Elmubarak and Knud Stüwe are a Bristol-based duo named Nabra who play the beautiful oud, a lute-like instrument resonant of African and Arabic cultures. Nabra means the sound of one's voice, so while Knud explained the origin of the oud, Ali recounted his escape from dictatorship in Sudan to his work with the refugee community in Bristol. Their music and Ali's plaintive voice echoed distant homelands and the struggles people go through to find refuge and garner support from local communities.