Could YOU be RSD's new Treasurer?
If you have a background in finance and/or accountancy and would like to join our Board of Trustees please click here!
Latest News and Events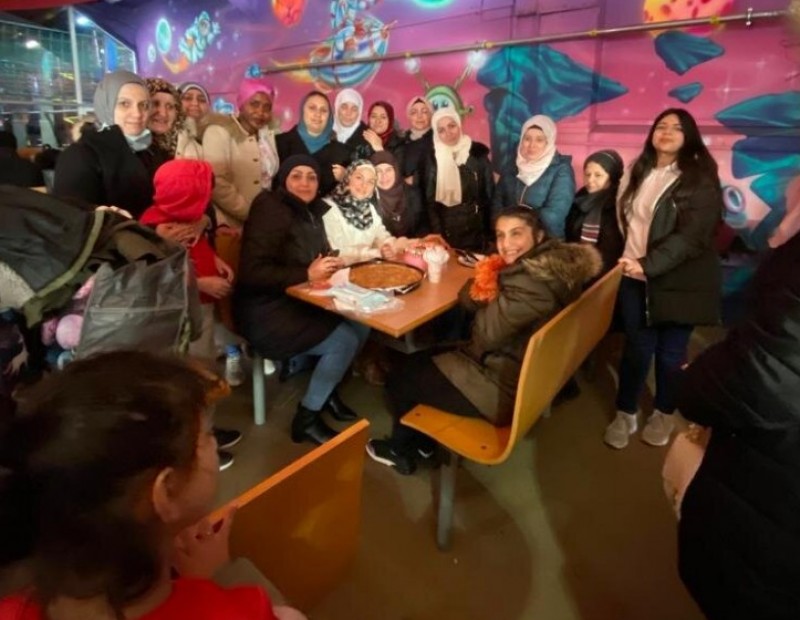 30 Mar 2022
RSD Women's Group visit Crealy
On 27 November 2021 RSD's women's group was able to meet for its first 'live' event since early 2020.
RSD volunteer Julie Allen writes...
Despite it being a bitterly cold, but thankfully dry day, fun was had by all at the Crealy Theme Park. Eighty-three of us spent the day at Crealy, most travelling by coach, others making their way there directly. The first order of business was to make our way to the big top for the morning showing of The Elves and The Toymaker ice show. Bright lights, loud music and opportunities to sing along to Christmas favourites as well as join in panto style with the performers abounded.
The indoor activities area provided an area for lunch, either indoors or outdoors. Packed lunches of all varieties were produced, including thermos coffee pots – a useful additional means of keeping hands warm cradling a 'mug' of coffee!
The cold was no deterrent to the younger members of the group, as they headed off to enjoy the variety of rides that Crealy had to offer (some more adrenalin pumping than others). For those who wanted a less adventurous experience the woodland area provided a quiet area away from shrieks of delight (or terror?) as did the Victorian carousel, the Safari train ride and the other Christmas activities.
Buddy and Blossom's Christmas Bash was perfect for young and old alike. Young children were enchanted by the bears, loved the short dance routines, which they could join in with, while their parents enjoyed the selection of well-known Christmas songs, singing along and tapping feet.
Santa's Toy Shop, the only indoor activity (bar the gift shop) was a welcome alternative to being outside. A popular activity area, if the never ending queue of families waiting their time slot to enter, was anything to go by. There was a happy buzz of conversation on the coach on the way back to Exeter. Although there were some sleepy heads!