Could YOU be RSD's new Treasurer?
If you have a background in finance and/or accountancy and would like to join our Board of Trustees please click here!
Latest News and Events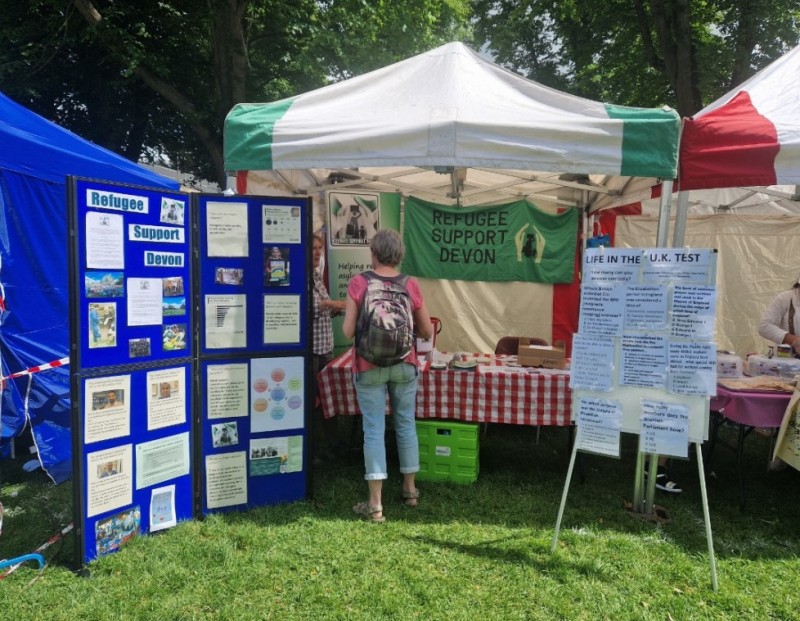 14 Jun 2022
RSD at Exeter Respect Festival 2022
Refugee Support Devon was delighted to be part of the 2022 Exeter Respect Festival on 11 and 12 June. We had loads of interesting conversations at our stall with the community about the situation for refugees in the UK and Devon, our main concerns at the moment and what kind of support RSD provides.
There was a lot of interest in our quiz, based on the 'Life in the UK' citizenship test, which many refugees in the UK eventually need to pass to get British citizenship. We put up some of the questions on a board... and very, very few people - British citizens themselves - could answer any of the questions!
We wanted to show one of the many hurdles refugees face in rebuilding their lives in the UK, as well as ask why these are the questions used to qualify someone as 'British'.