Latest News and Events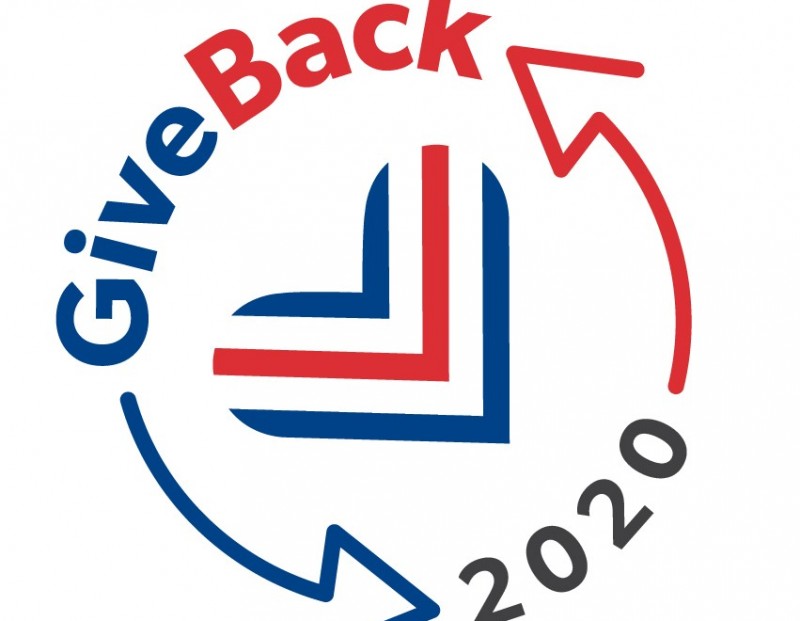 29 Oct 2020
GiveBack2020 – 1st December 2020 - Giving Tuesday - Are you ready to try our recipe challenge??
You don't need us to tell you how difficult the past six months have been – and it looks like we're not out of the woods just yet – but day in day out, here at Refugee Support Devon, we've continued to help and advise our clients.
Our staff and volunteers have risen to the many challenges and continue to do their best to support our service users at a time when other services slowed down or became difficult to access.
We've had a double whammy – demand for help has grown, and our funding has dropped because we aren't able to do our normal fund-raising events.
I know we're not alone in this problem – but fortunately we have always had your help to get us through. You realise that our service users have had to overcome some of the most difficult of circumstances that life can deal out, before arriving in Devon, and now wish only to get on with their lives safely and with dignity. We (and you) try to help them do just that – and our service users do succeed with your help!

Giving Tuesday is on the 1st December and is themed GiveBack 2020 – it's a chance for anyone who feels fortunate to give back and to take a positive step forward into the New Year.

Earlier in the year, we published a recipe book "Eat With Us" This contains recipes donated to us by our service users and volunteers and the recipes come from all over the globe! Included are favourite recipes from Syria, Nigeria and Mexico, just to name a few.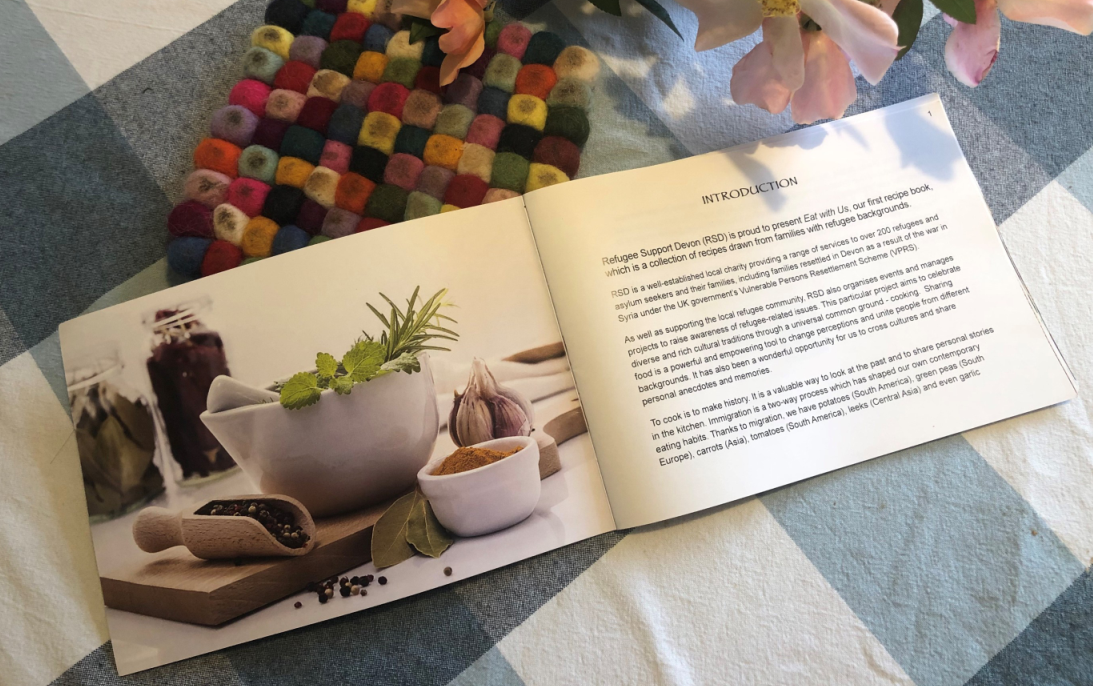 We were racking our brains for a fun way to raise some money and to have a bit of a challenge – to get us out of the normal routine - and came up with this….
We're asking you to donate £6.00 to receive a copy of the recipe book. Use it as a stocking filler – or take the plunge and have a go at making one of the recipes yourself and brighten up your table!
Are you ready to try?
It's easy to donate through PayPal here
Remember to leave a message in the 'notes' section with your donation saying how many books you'd like, your delivery address and whether you'd like to receive our newsletter.
Don't forget to select 'gift aid' if you are a UK tax payer!
For other ways to donate please contact us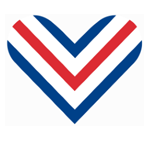 Liz Oxburgh, one of our trustees, is going to try the recipe for Maamoul cakes (it looks like it might be tricky!) – see how she gets on… she is going to post more videos later…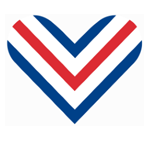 Grace Frain, another trustee and a very experienced chef who also runs Brownies Beyond Borders, has said she's going to give it a go too! She's not said what her recipe of choice is yet – maybe Nigerian Jollof Rice? Look out for her updates…
Remember every penny donated goes to support our service users…
£10 –purchases a vital medication prescription for those who are destitute
£20 – provides credits on a mobile phone to enable vital communication with solicitors, other agencies and family
£50 – can purchase an advance bus ticket to attend an immigration hearing or legal appointment.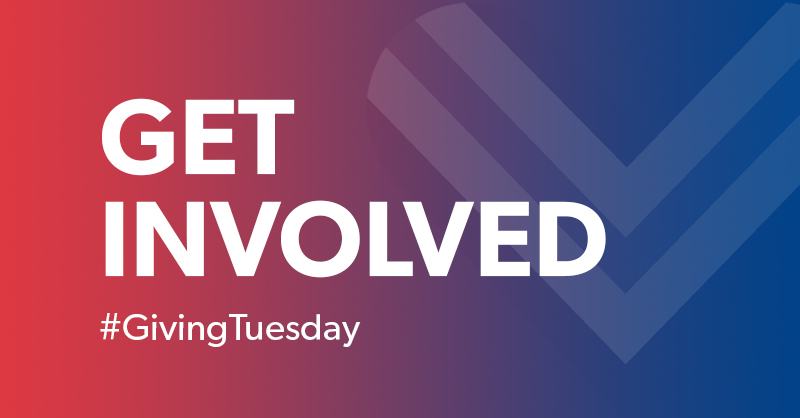 Look out for more news on GiveBack2020 from Liz and Grace – and let us know how you get on cooking recipes from Eat With Us…. on our Facebook page