Could YOU be RSD's new Treasurer?
If you have a background in finance and/or accountancy and would like to join our Board of Trustees please click here!
Latest News and Events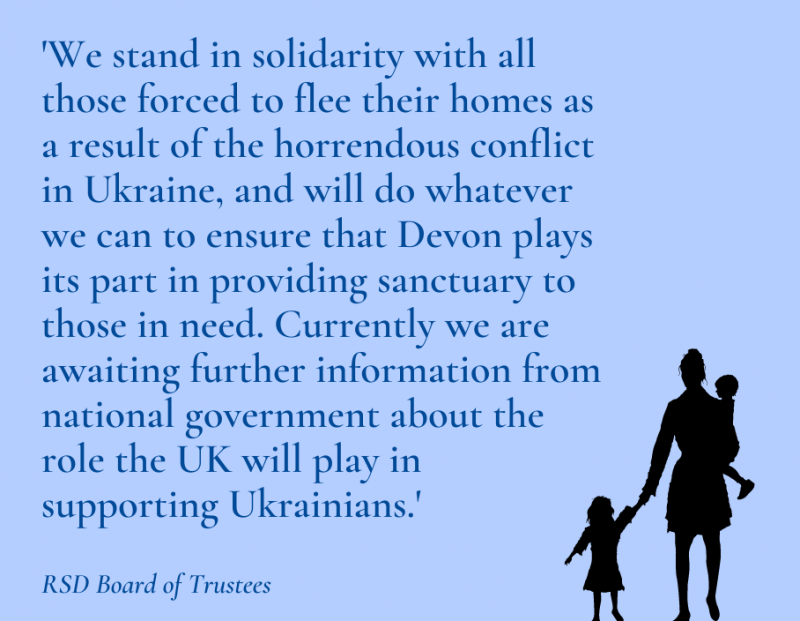 08 Apr 2022
Devon responds to Ukraine
Refugee Support Devon continues to provide information and advice to refugees and asylum-seekers from all countries living in Devon.
Refugees and asylum-seekers who require advice can contact us or arrange to visit our drop-in sessions here.
Ukrainians living in Devon have already created Devon For Ukraine, an online portal to link the various offers of help across the county and Ukrainians coming here.
Exeter Friends of Ukraine helps with the logistics of organising donations.
The Conversation Cafe at Maketank on Paris Street, which offers space for Ukrainians and host families to meet up and can be a venue for fundraising events. Click here for more information.
Guidance for Ukrainians arriving in the UK can be found here.
For further information: